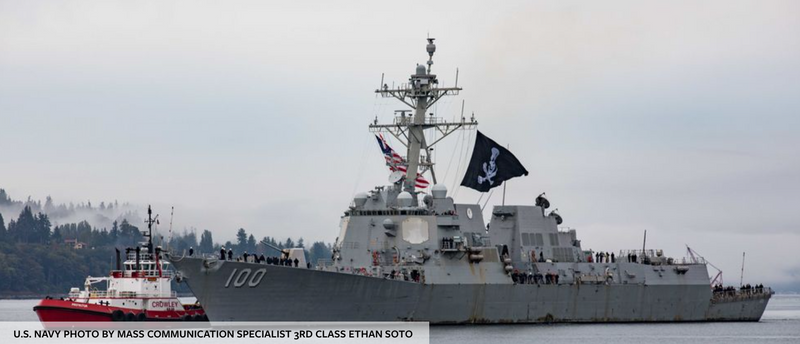 Why Talk Like a Pirate Day Matters
Posted on
---
Old Salt Coffee Celebrates Talk Like a Pirate Day
It all started with a game of racquetball.Two friends, two racquets, one court, one (minor) injury and one loud "ARRR" grimacing yell! And just like that, on a random day in the Spring of 1995, International Talk Like A Pirate Day was born. Though the original game took place in June, they decided that the annual celebratory day would take place on September 19. It was an easy date to remember as it was also the birthday of the ex-wife of one of the players.
Too much fun to not share with the world
For seven years, International Talk Like A Pirate Day continued on as a private joke between a private group of friends. That all changed in 2002, when noted humorist Dave Barry devoted an entire column to the fledgling holiday. Almost overnight, International Talk Like A Pirate Day transformed from a niche private joke to a hot trend! Over the years, the day has taken on a life of its own. Many chime in with "Ahoy"s and "ARRR"s on social media and some years even Disney has gotten in on the action!
Camaraderie And The Sea: A Winning Formula
At Old Salt Coffee, we may have many reasons to feel a kinship to International Talk Like A Pirate Day. As a Navy Veteran owned coffee company, we understand the special nature and joy of the sea. And like the two racquetball players, we know that great ideas can come from moments spent with those you care about the most.
Celebrate Pirate Day With Coffee and Friends
This September 19th, we encourage you to celebrate with both friends and a drink inspired by the sea. Old Salt Coffee comes in multiple varieties. Our Green Eyes Dark Roast Coffee (or better "DARRRK Roast") might fit well with the spirit of the day. It is our Darkest Roast Coffee yet, inspired by the boldness and courage of those who operate in the night. We are Old Salt Coffee!: Veteran owned, a coffee maker made in the USA and once a year we talk like pirates! ARRR!!!
SHIP'S STORE