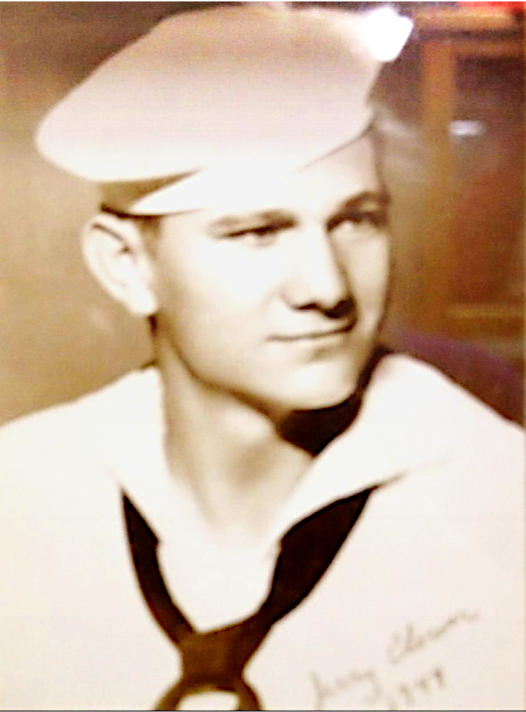 Old Salt of September 2021 - Jerry Clower
Posted on
---
Howard Gerald "Jerry" Clower (September 28, 1926 - August 24, 1998) was a popular country comedian best known for his stories of the rural south and nicknamed "The Mouth of Mississippi".
Clower was born in Liberty, Mississippi, and began a 2-year stint in the Navy immediately after graduating from high school in 1944. Clower attended Seabee Recruit Training, Radioman "A" School, and Amphibious Communications School, and was then assigned to USS Bennington (CV-20).  He served in the Asiatic-Pacific Theater during World War II, including the Iwo Jima Operation, and was trained as an Amphibious Assault Radioman.  He was awarded the Combat Action Ribbon, Navy Presidential Unit Citation, Navy Unit Commendation, China Service Medal, American Campaign Medal, Asiatic/Pacific Campaign Medal, WWII Victory Medal, and Navy Occupation Service Ribbon.  Clower attained the rank of Radioman Third Class (RMN3) and was honorably discharged in 1946.
Following his Naval Service, he studied agriculture at Mississippi State University, where he played college football and was a member of Phi Kappa Tau Fraternity. After finishing school, in 1951, Clower worked as a county agent and later as a seed salesman. He became a fertilizer salesman for Mississippi Chemical in 1954.
By this time, he had developed a reputation for telling funny stories to boost his sales. Tapes of Clower's speaking engagements wound up in the hands of Edwin "Big Ed" Wilkes and Bud Andrews in Lubbck, Texas, who had him make a better quality recording which they promoted. MCA Records later awarded "The Coon Hunt" a platinum album for sales in excess of $1 million at the retail level.
At first, Clower took orders at his speaking engagements, selling 8000 copies on the Lemon record label. In time, Wilkes sent a copy to Grant Turner at  WSM radio in Nashville, and when Turner played it on the air, Clower said "that thing busted loose". MCA was soon knocking on Clower's door offering him a contract. Once MCA began distribution in 1971, Jerry Clower - from Yazoo City Mississippi Talkin' earned more than a million dollars retail over ten months and stayed in the Top 20 on the country charts for 30 weeks.
And the rest is History!
On August 24, 1998 following a medical procedure, Clower passed away at 71 due to cardiorespiratory failure.  His wife Homerline, whom he affectionately referred to as "Mama" in many of his stories, died January 18, 2018 at 91. His oldest boy Ray died on Nov. 27, 2011. The people of Liberty, Mississippi  Jerry's hometown mourned his passing for months. They loved him just that much.  They were not the only ones.
SHIP'S STORE