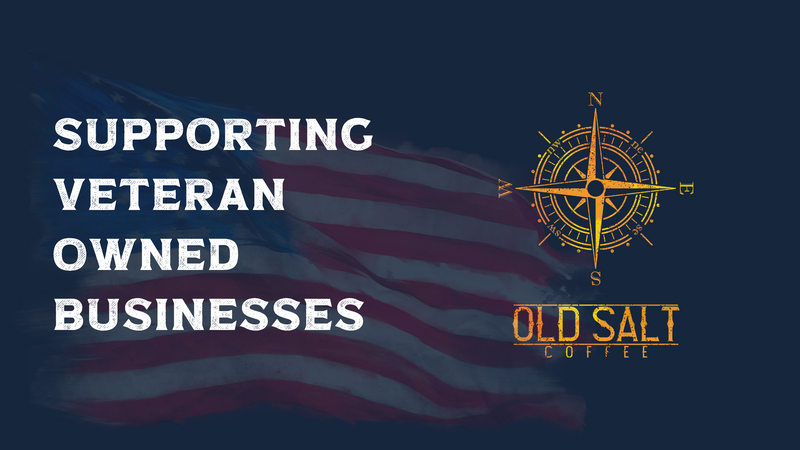 Supporting Veteran-Owned Businesses
Posted on
---
Hoist a mug to our Veterans!
How many items do we shop for in a given week? We visit a wide range of local businesses to purchase food, clothing, gas and other basic necessities. Many of these establishments may be owned by a veteran. The U.S. Census Bureau estimates that 5.9% of all businesses are veteran owned. In this blog article, we will discuss why it's important to support veteran owned companies.
They Are Masters In Their Trade
After serving their country, veterans don't often jump into an unrelated field without first learning as much as possible about it. They understand the  importance of knowledge and excelling in one's profession and they retain their competitive spirit long after they have completed their military service.They discover new causes for which to advocate and new goals to pursue. Military veterans often return to the workforce as the founder of a company within a field where they already have had experience. More than 2.5 million businesses in the United States are owned by veterans! 
They Hold Others In High Regard
Members of the military, both past and present, are shining examples of model citizens. They understand treating people with dignity and respect since they have already served alongside those of many different backgrounds. Supporting a veteran-owned business is a great way to ensure that you and your loved ones are treated with the utmost respect. By supporting a veteran-owned small business, you're helping more than just an entrepreneur. You're collaborating with someone who is both a member of your local community and a national hero.
They Put Customers First
Every veteran returns home with a newfound sense of discipline and fortitude. These qualities translate well into the business world and allow them to provide excellent customer service and attention to detail.
Veteran business owners are dedicated people who have previously displayed  their generosity by volunteering to defend the freedoms of their fellow Americans. They constantly put the needs of others ahead of their own. Indeed, people with such qualities are quite rare in the business. Many companies are profit-oriented, which means the quality of customer service sometimes may take a back seat. You can rest assured that a veteran-owned business has your best interest at heart.
It's Good For The Economy
The U.S. Census Bureau estimates that veteran-owned businesses generated $947.7 billion in revenue in 2020 and employed approximately 3.91 million people. Veterans are an integral part of the American economy and  it's important to show your support for them year-round, including, but not exclusively, on Veterans Day.
The Bottom Line
Now that you know the benefits of patronizing a veteran-owned small business, it's time to learn how to do it. One way is to purchase products from veteran-owned businesses like Old Salt Coffee. Navy veterans with a penchant for coffee and a love for sharing memories about their seafaring days dreamed up and founded Old Salt Coffee Company. (Looking for other ways to support veteran owned businesses? Here are 7 ways!)
No matter where you are — on watch, at sea, at a desk, or at home — this veteran-owned coffee business hopes to serve the taste of camaraderie, a beverage to enjoy while you share stories, laugh, and get your work done. By supporting this veteran-owned coffee company, you can enjoy delicious excellent coffee and high-quality services, help the economy, and give back to our heroes.
SHIP'S STORE