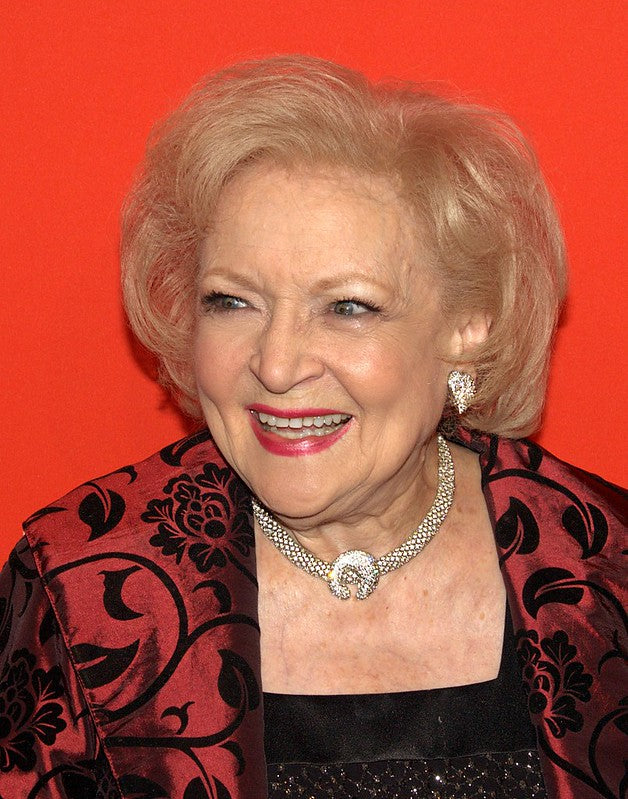 Remembering Betty White On Her 100th Birthday
Posted on
---
Old Salt Celebrates Betty White
We were all set to do a post celebrating Betty White as she turned 100. And now… well from our standpoint nothing changes. Betty rocked, and we're celebrating her on January 17th as she deserves to be.
Betty had connections to coffee and the military and epitomized camaraderie. In short, she encapsulated just about everything that Old Salt stands for.
Serving Her Country
Long before she became one of America's most beloved actresses, Betty was serving her country. As the Military Times noted in their tribute, Betty served during World War II as a member of the American Women's Voluntary Services.
The volunteer group numbered as much as 325,000 strong at its peak and did everything from selling war bonds to driving ambulances. As for Betty, she was a truck driver and among her tasks were transporting supplies to soldiers barracked in the Hollywood Hills of Los Angeles. We're thankful for her service and believe you should be as well.
All About The Coffee
And Betty's ties to coffee run long and deep. Here, as the unforgettable Sue Ann Nivens on "The Mary Tyler Moore Show," she offers up her opinion on the best way to drink coffee. And a few years back, a NYC cafe created a special "Rose St. Olaf Blend" as a tribute to her Golden Girls character.
All About The Friendship And Camaraderie
But as much as Old Salt is about service and brews, we're also about friendship and camaraderie…and so was Betty. All one had to do was view any social media feed on Dec. 31st to see just how beloved she was. To quote a song she was long associated with, the entire world was saying "Thank You For Being A Friend!"
And for us that's the point. It's not about how many Emmys you win or how many trophies you're awarded. What matters is how much you care about your fellow human beings. Are you being the empathetic and caring person who recognizes that friends are among the greatest treasures in life.
Hoist A Mug For Betty
That was Betty…and we'd like to believe that's us at Old Salt Coffee as well. We're not just coffee brewed by veterans, we're coffee brewed by friends. And we're coffee brewed for everyone fighting the good fight and doing what they can to spread camaraderie around the world.
Because as Betty White taught us, there's more than one way to serve..Happy Birthday!
Photo Attributed to Betty White David Shankbone 2010 NYC
SHIP'S STORE